Welcome Home to The Wilson Apartments
Contact us today
919-882-4664
bhill@trademarkresidential.com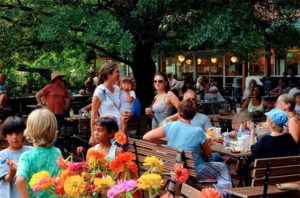 The beautiful Wilson Apartments, a "Contemplative Luxury" and unique living experience, are located in the rolling tree-lined streets of Chapel Hill / Carrboro and are just minutes away via foot, bike, bus, or car from the University and the Weaver Street Market – one of the best whole foods markets in the East to experience and enjoy; the Carr Mill Mall, Harris Teeter, and CVS. We have found the Wilson to be very appealing to professionals, graduate students, and young families due to its close proximity to the University, great CHCCS public school system, as well as a contemplative environment for quiet study, serious students, and a peaceful lifestyle.
As most people who live here know, there is plenty to do and ways to have fun in Chapel Hill.  In addition to our private parking lot, there is free public transportation and a bus stop is just steps away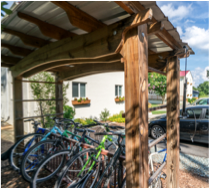 from your front door at the Wilson.  Buses run all day and into the evening to the University and your favorite destination around town.  If you like to bike, as many of our residents do, the Wilson has a customized, outdoor, covered bicycle rack to protect your investment.  On weekends and evenings, our residents enjoy cooking delicious grilled meals on our permanent in-ground grill throughout the year.  Wilson Park is located behind the Wilson and features 4 tennis courts, a lighted youth baseball field, playground equipment, picnic tables and grills, a picnic shelter, open play areas, and restrooms. The beautiful and nearby Bolin Creek / Battle Branch with its amazing woods, flora, and fauna, provides trails for hiking, walking, trail running, dog walking, and road biking.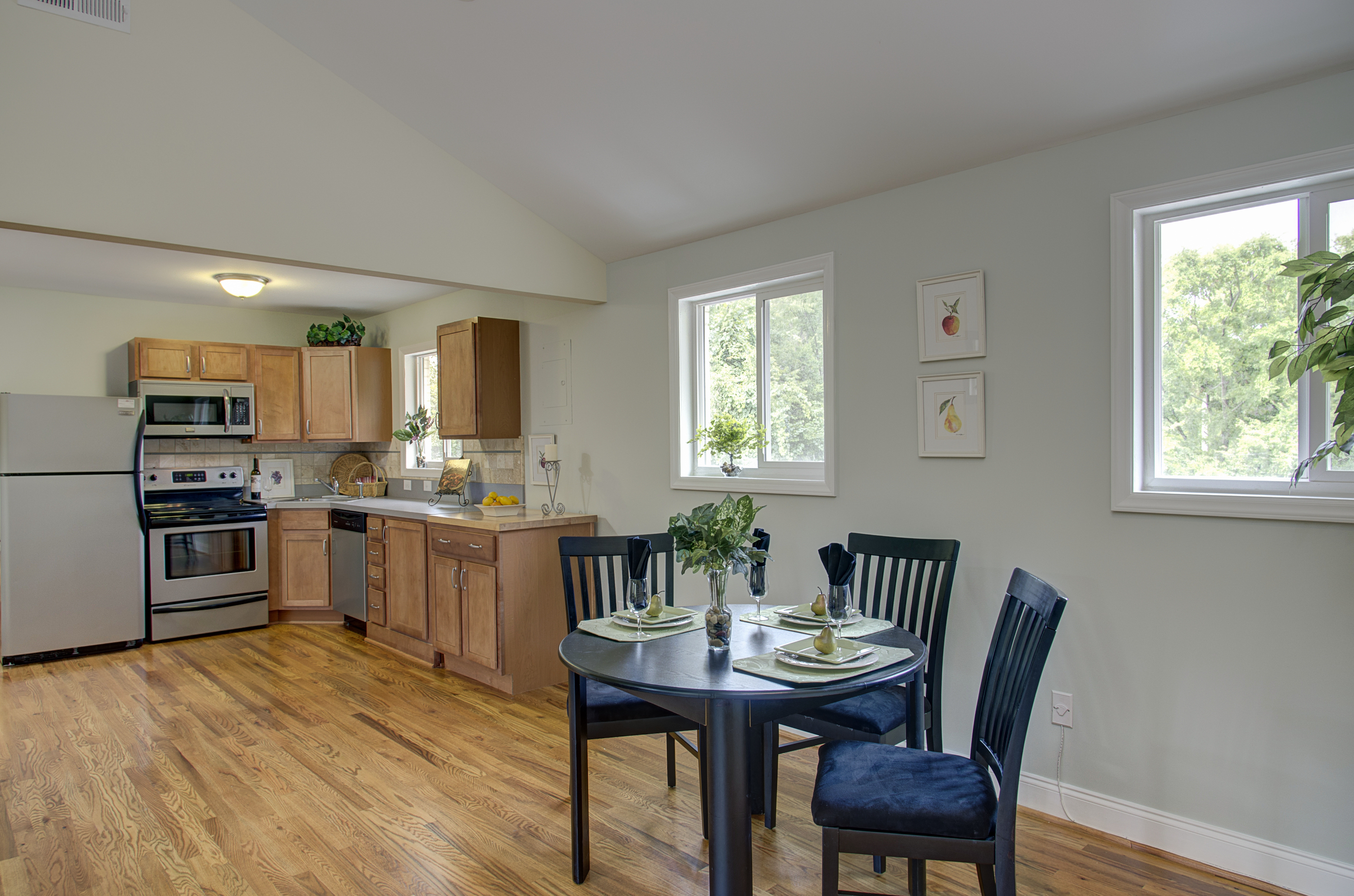 All of our beautifully renovated and spacious two or three-bedroom apartments, have one or two bathrooms, are air-conditioned, have beautiful hardwood floors, washer and dryer, shower/tub, refrigerator, stove, dishwasher, and a few of our units have soaring cathedral ceilings. Some of our clients prefer the three-bedroom apartments and convert the third bedroom into a designated study.  Private parking, water, sewer and trash services are INCLUDED in the monthly rent, which make the Wilson even more ideal and affordable.
Come and experience the difference in the finer qualities of life at The Wilson Apartments.